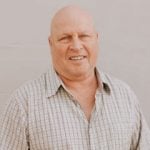 Rod Blankers
Licensed Managing Broker
A little about me
Rod Blankers has been a strong pillar of the real estate community in Lynden since 1986. However, his background in construction and roofing provides an additional benefit to his clients who may need this expertise. Rod's focus is on doing a stellar job for his clients and prides himself on "a job well done". Your goals are his goals and he works diligently to find your dream home or market, market and sell your home, and handle all the complexities therein.
Rod cares about his clients and strives to make the transition from one chapter in their life to the next as seamless as possible. Although finding a home to call yours or selling your home may be what he is hired to do, he takes the time to get to know his clients and what is going on beyond the real estate transaction, allowing him to formulate a "big picture" plan which is of better service to his clients.
Negotiation is one of Rod's strong suits. He works hard to consider the needs of all parties involved to find workable, sometimes outside-the-box, win-win solutions. His years of experience has also resulted in an extensive collection of resources for, and relationships with, contractors, lenders, builders, inspectors and other professionals you may need to complete your real estate transaction.
Rod's area of expertise is Whatcom County and has earned his Managing Broker designation. When not working with clients, you can find Rod spending time with family and friends, exploring the outdoors or by the fire, contemplating life.