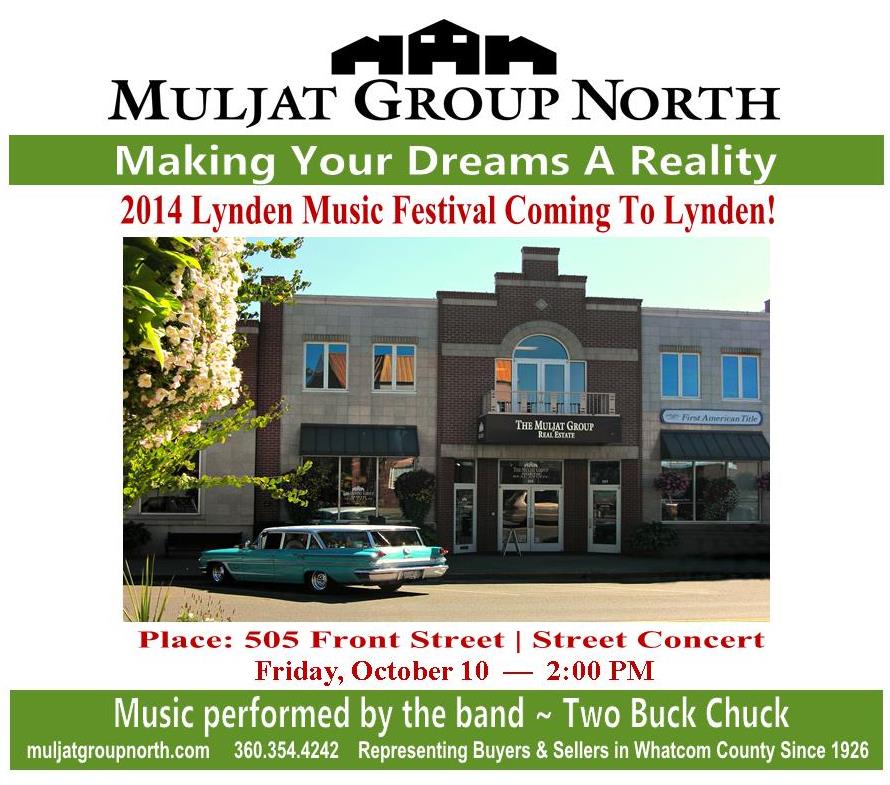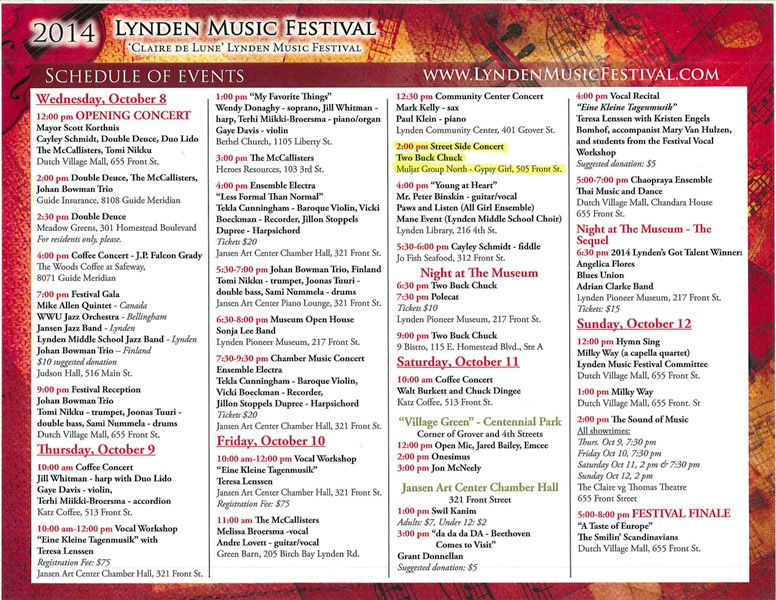 Downtown Lynden will be filled with the sound of music! See the Schedule of Events for various concert locations and times.
We are excited to have the band, Two Buck Chuck, perform in front of our office this coming Friday, October 10 at 2:00 pm.
To find our more information on this event, please visit:
www.LyndenMusicFestival.com
Please feel free to drop by our office and say hello!