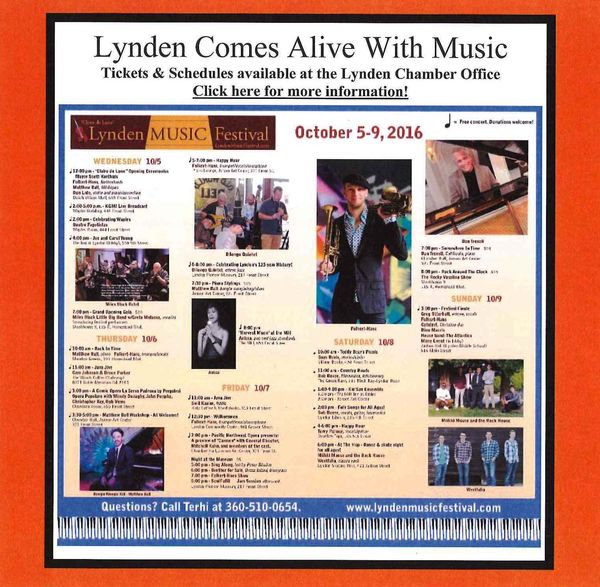 The 8th Annual Lynden Music Festival starts tomorrow, October 5 through 9. Thirty concerts will be performing at 17 different business venues in downtown, Lynden. A variety of musical concerts & musicians will be performing everything from Jazz, country, big band music & more.
Come celebrate Lynden and its musical heritage paying tribute to musicians who have greatly contributed to enriching the Lynden community with music.
A variety of music genres will be performing ~ don't miss out on this lively festival of music.
For a complete list of performances, locations & times, please visit: Lynden Music Festival