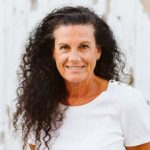 Lesley Alexander-McVie
Broker
A little about me
Whether you are buying or selling, I'm here to guide you through the process. My goal is to help you with the best approach, share my insights and experience, and help you reach your real estate objectives.
Over the past 15 years I have personally purchased land, built custom homes, bought and sold numerous houses. This has given me the passion to become an agent and has provided me with a wealth of hands on experience in real estate. I'm ready to assist you in buying, selling, or finding the perfect plot of land.
As a recent transplant to Lynden and Whatcom County, I've been through the process of investigating schools, property values, neighborhoods, builders and looking for the perfect home and community for my family to grow up. Lynden is a great location for me, my husband and three young girls. We love the sense of community, the schools, sports activities and the friendliness of the town. Easy access to the border, airports and the natural resources, combined with the amazing landscapes of the Northwest make Whatcom County an easy choice for so many people.
Let me help you find your perfect home, find you a property to build on, or assist you in selling to move to your next adventure