The Jansen Art Center has a number of interesting classes to join all year round. The studio workspaces are located on the lower level with the largest being the Ceramics studio opening to an outdoor patio. The studio contains electric kilns and a gas kiln. You can learn to paint silk, weave, make jewelry and paint. There are two large dance studios with sprung wood floors. The Northwest Ballet Academy offers classes in balley, modern and lyrical dance. Yoga and violin and guitar lessons are also available. Browse some of the classes right here: Jansen Art Center Classes
Jerry Blankers, our Managing Broker & Realtor® recently rented the Chamber Hall for his holiday party. The room was beautiful with the natural lighting and hardwood floors. The Jansen Art Center was very accommodating with buffet tables and chairs and helping us set up sound. Here are a few pictures from Jerry's event that was held in the Chamber Hall: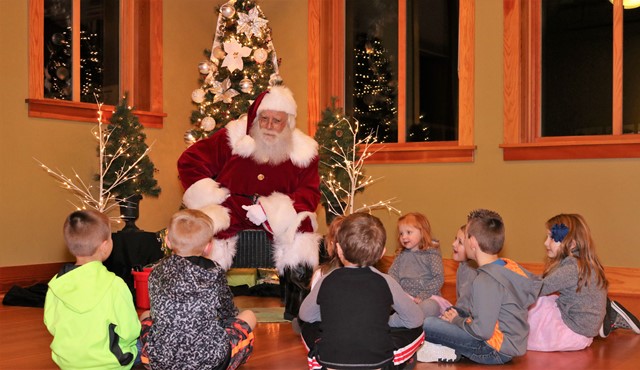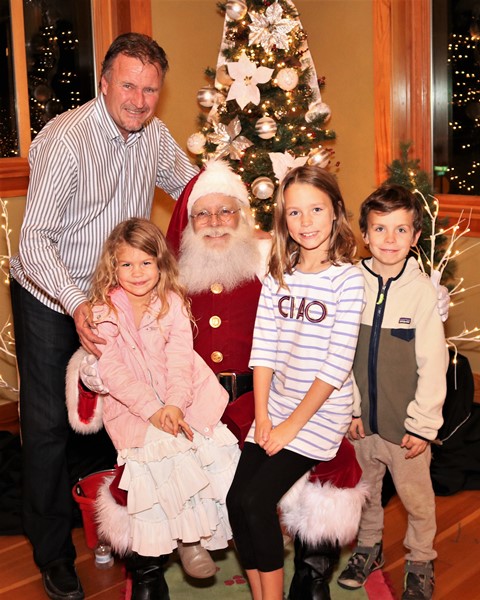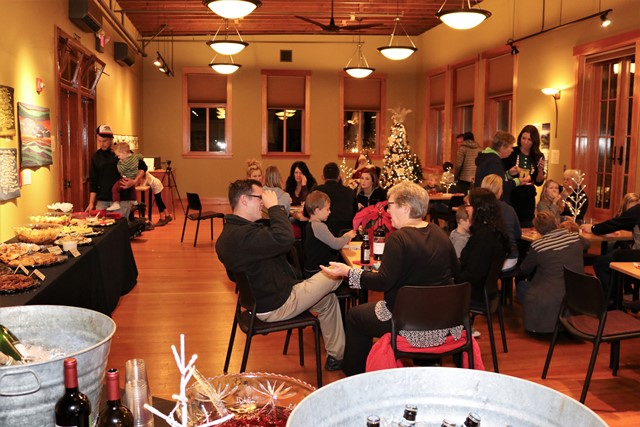 We would highly recommend renting a room from the Jansen Art Center for an event that you may be hosting. Contact Margaret @ 360.354.3600 and ask for Rentals & Events.
The Center also has an impressive art exhibit that rotates. Some of the artworks are available for purchase whether it be a water color, oil painting, pottery or jewelry. Right now they have a fundraiser for the ceramics studio. Buy one of the designated bowls or mugs and enjoy free chili, hot chocolate or coffee from the Firehall Cafe. The café is open Tuesday – Saturday. It is located inside the Jansen Art Center and takes part in the mission for artists to create, teach, share and engage the community if the arts. Lindsy Saldivar is the café manager and she has developed an innovative approach to dining that you don't find anywhere else on Front Street. Each recipe is made with fresh ingredients and homemade sauces. The Café has weekly events with free live music, café coloring, happy hour and so much more!
Interested in going to an event visit their site to purchase tickets for live music performances or for their upcoming New Year's Eve Bash!