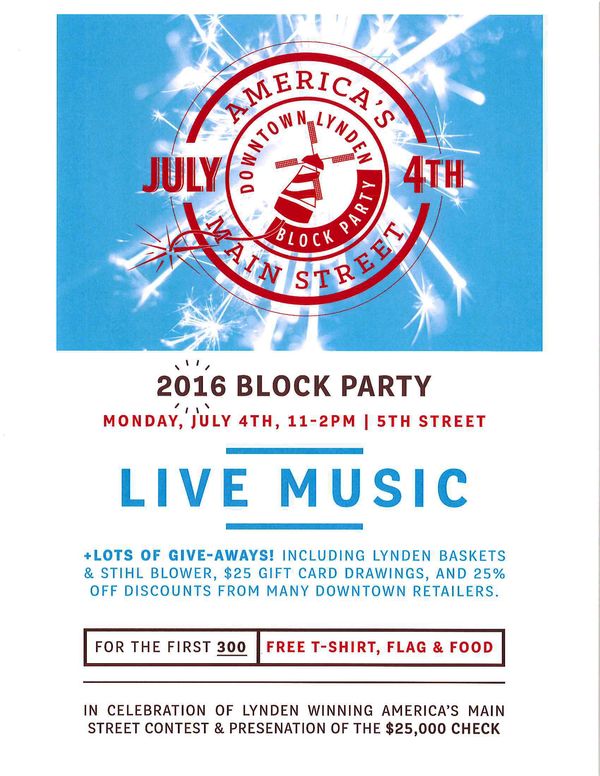 Lynden will be celebrating winning America's Main Streets competition with a – Block Party on July 4 | 11am-2pm | 5th Street (between Front & Grover Street)
The Downtown Business Association will celebrate the $25,000 cash award. The presentation of the oversized $25,000 check will begin at noon with the national anthem performed by the King's Men of Song, followed by a proclamation by Mayor Scott Korthuis. Bill Brunelle, co-founder of the Independent We Stand coalition supporting local business districts, will then present the winning check.
There will be free food, drinks, t-shirts & mini-flags for the first 300 people. Queens Bluegrass will be performing live. Enter your name for three grand prize drawings, one for a new STIHL, leaf blower and two for Van Wingerden's hanging baskets. You must be present to win all drawings.
At least a dozen businesses will be open throughout the celebration. Some businesses will offer 25% discounts and each store will have a drawing for $25 gift certificates. So come on downtown on July 4 and be a part of the Block Party Celebration!