The annual Northwest Washington Fair is fast approaching here in Whatcom County. In just 13 days the fun kicks off on Monday August 12. With fun and entertainment to keep the week packed full, the theme this year is to 'Remember this Summer Forever'.
For over 100 years the Northwest Washington Fair has highlighted the agriculture of the Whatcom County area. Dairy and beef cattle, horses, and many other species of livestock are shown by 4H, FFA and Open Class exhibitors. There are hundreds of exhibits featuring baked goods, canning, flowers and fresh produce grown locally. Take some time to walk through those exhibits and appreciate the hard work that is put into fair week from all ages!
Six fun-filled days of carnival rides, fair food, Grandstand entertainers; Demolition Derby, Rodeo, Comedians, Bands. Be sure to stop by and check out all the animal exhibits, quilts, canning, arts, photography, 4H and FFA exhibits……..they have it all! There is always something new to see or do so plan your day to see it all.
Listed below are the evening Grandstand entertainment shows in order from Monday through Saturday night!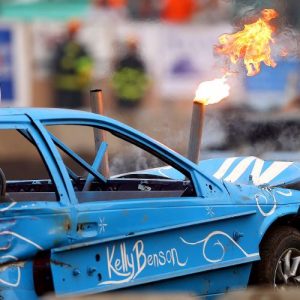 Monday 8/12 Demolition Derby:"Drivers will be smashing and crashing – and some will be cashing – during the Northwest Washington Fair's action-packed Demo Derby, presented by Manna Insurance Group, scheduled Aug. 12 to begin the Bank of the Pacific Grandstand Entertainment Series. Approximately 70-80 entries are expected to compete for the largest demolition derby prize pool on the West Coast, according to Mike Scholten, president of the Whatcom Demo Derby Club. Anyone interested in entering should visit
wddclub.com
. "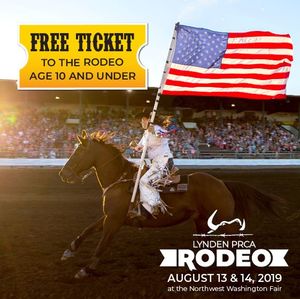 Tuesday 8/13 & Wednesday 8/14 Lynden PRCA Rodeo: "Tough and talented members of the Professional Rodeo Cowboys Association will compete at 7 p.m. both days. Lynden PRCA Rodeo events include bull riding, bareback riding, saddle bronc riding, steer wrestling, tie-down roping, team roping and barrel racing.
Youth 10 and younger will be admitted for free to the grandstand when in possession of a Free Youth Rodeo Ticket, which can be picked up at the fair office or CHS Northwest locations in Whatcom County."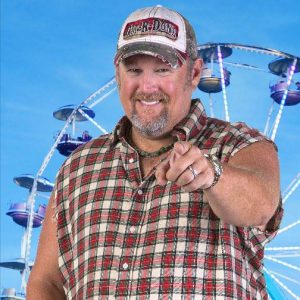 Thursday 8/15 Larry the Cable Guy: "Known for his blue-collar humor and "Git-R-Done" catchphrase, Larry the Cable Guy has made millions of people laugh for nearly two decades through personal appearances, television, movies, videos and albums. His road to stardom included the Blue Collar Comedy Tour, which included Jeff Foxworthy and Bill Engvall, and performing in the "Cars" franchise of animated movies as the voice of Mater. "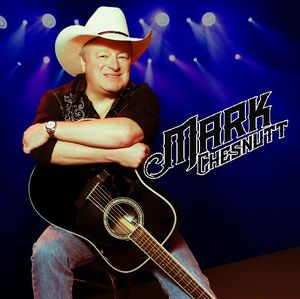 Friday 8/16 Mark Chesnutt: "Country star Mark Chesnutt, known as one of the top classic country singers has 14 No. 1 hits, 23 top ten singles, four platinum albums and five gold records with fan favorites including "Brother Jukebox," "I'll Think of Something," "Almost Goodbye" and "I Just Wanted You to Know." Remaining true to himself as a traditional country artist, Chesnutt has been praised for delivering songs with world-class vocals and heartfelt emotion."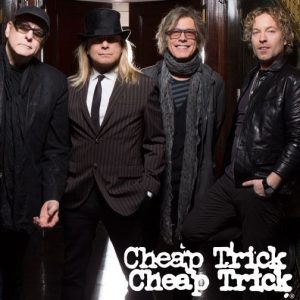 Saturday 8/17 Cheap Trick: "Delighting generations with their unique union of massive melodies and razorblade riffs, Cheap Trick continues to be fresh, energized and explosive with 20 million records sold and three new albums since 2016, when it was inducted into the Rock and Roll Hall of Fame. The band is one of the most popular to see in concert, having performed in more than 5,000 shows. Hits such as "I Want You To Want Me," "Dream Police," and "Surrender" have cemented the group as one of America's top rock 'n' roll bands of all time "

Information taken from www.nwwafair.com. Visit their website to purchase grandstand tickets and to get fairground maps along with any detailed info you may need!