Its RAZZ FEST WEEK! It would be a shame if your weekend plans didn't include stopping by the Northwest Raspberry Festival for some berries and basketball this Friday July 20 and Saturday July 21!
Here is the line up with some of the activities for the two day festival!!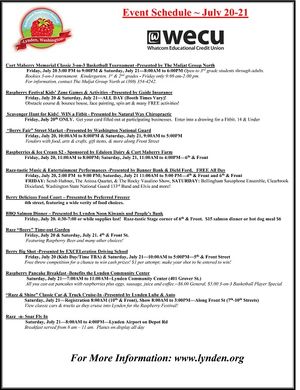 Tournament play for the 20th Annual Curt Maberry 3 on 3 tournament will begin Friday morning and carry through Saturday with all day play! Stop by any time of day and catch a game or two!